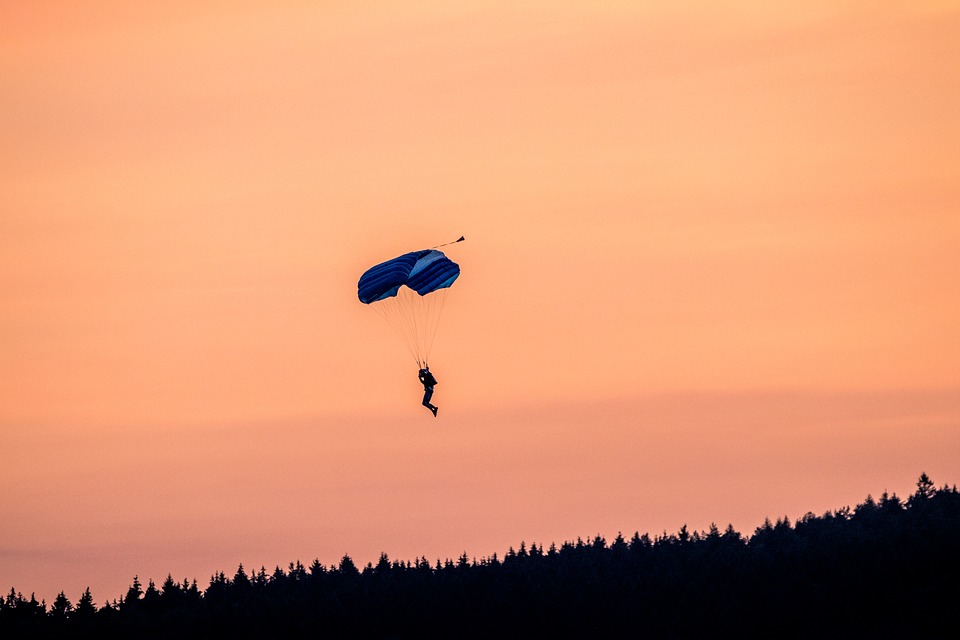 Skydiving is a thing I've always wanted to do. I used to live by Skydive DeLand and I'd watch people jump out of planes all day long and was always super envious. This might make me change my mind.
A couple years ago, a guy named Dion, lost his leg in a freak Skydiving accident. And this past weekend he lost his prosthetic leg while he was…you guessed it, Skydiving!
Apparently it came lose when he jumped out of the plane and it went flying. Fortunately, it landed in a nearby lumber yard, and when employees showed up to work Monday morning, they reported it to the Sonoma County Sheriff's Office.
Dion and his leg were reunited on Monday afternoon.
Now, if your wondering if that's enough to make Dion give it up. Nope. He says it's a learning experience and that he's going to make a tether for his leg, so he can continue to follow his passion.
Gotta give it to him for not giving up.