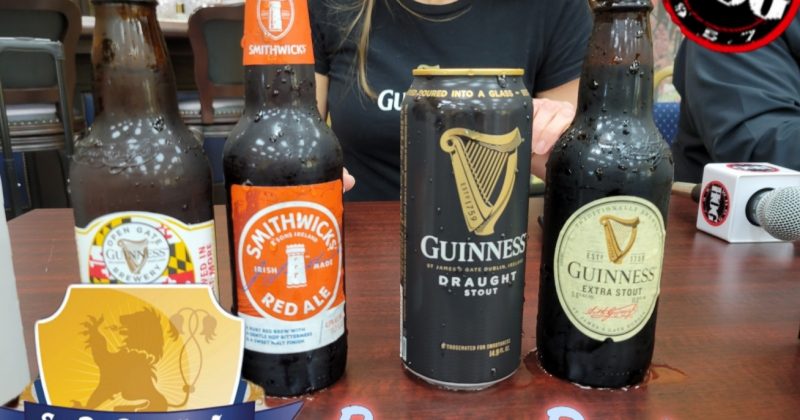 On this weeks installment of Riggs & Guy Brew Review with Josh & Amelia from S.R. Perrott we were joined by NASCAR legend, Rusty Wallace! We all took on St. Patrick's Day brews!
We Started with Guinness Extra Stout. This si the one that DOESN'T have the nitrogen in the bottle. It is a tad more aggressive than the Original Guinness but it still carries the delicious flavor of a stout. Next we cracked open a can of the Guinness Draught. What's neat about this particular can is that it has something called a widget in it that releases nitrogen into the beer when you open the can. It's an extremely smooth stout that isn't as thick of a beer as you would expect.
Second round we popped the top off of Smithwicks Red Ale. It had a nice but slight sweet flavor right up front. Definitely a all day drinkin' beer! We finished off with Guinness Baltimore Blonde. This one was sweet right up front and you can taste the spice right on the back end. We really enjoyed this beer!