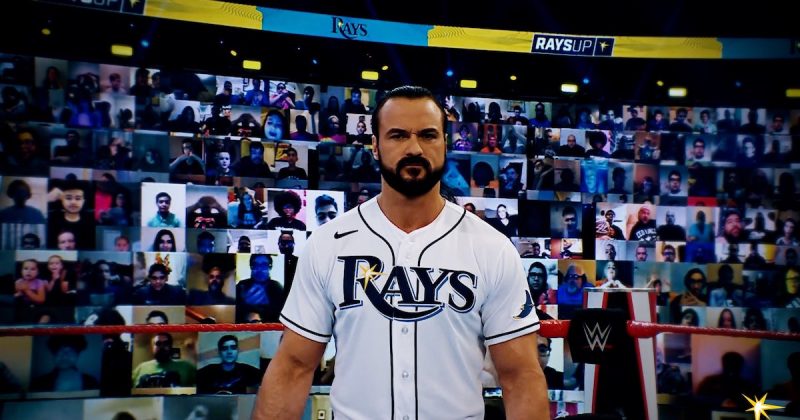 WWE RAW Superstar Drew McIntyre cut a pretty intense hype promo for the Tampa Bay Rays to get people pumped up for the upcoming MLB season.
In the video below, shot in the ThunderDome at Tropicana Field, McIntyre reminds fans the team overcame the odds last year and made it to the World Series for the first time since 2008 and have been working hard in the offseason to do it again.
If you are a wrestling fan, you'll appreciate what McIntyre brings to baseball, and if you aren't a WWE fan, you might be after watching McIntyre go to bat for the Rays.