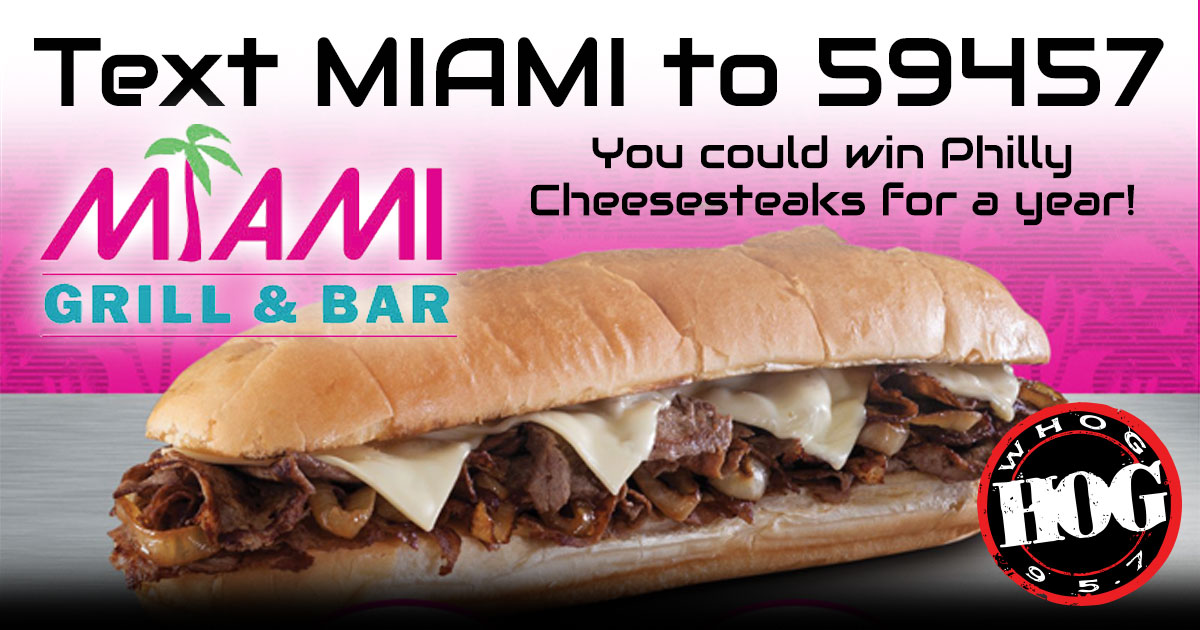 Text MIAMI to 59457 to enter for your chance to win!
Grand Prize: 52 Full size Philly Cheesesteaks to be redeemed at any of The New Miami Subs Grill® or Miami Grill & Bar® restaurants during the redeemable period of June 1, 2019 to June 1, 2020.
Winner will be selected in a random drawing and announced at the opening of the brand new Miami Grill & Bar at One Daytona, Saturday, May 4, during our live remote.