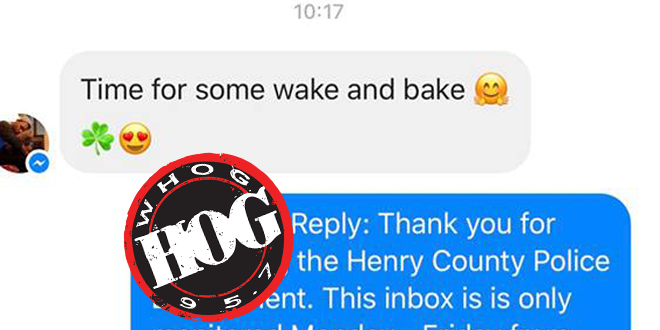 This is exactly why people should put down their phones when they pick up their bong, especially in states where marijuana is still illegal.
One guy by the name of Emanuel, who apparently is from Henry County, Georgia, direct messaged the wrong people to celebrate a "wake and bake".
Smoke smart my friends.