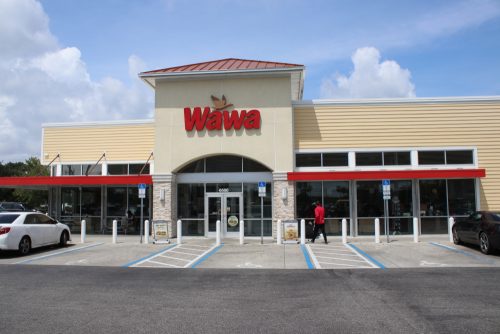 Last year around this time, WAWA released its first beer called "Wawa Winter Reserve Coffee Stout" and people actually waited in line for over 2 hours to get the deliciousness.
Well, they're at it again…this time releasing 3 MORE beers. Coffee Cake Reserve Stout, a Reserve Reserve, and a Snowbird Reserve Vanilla Porter. All of which sound delicious to us.
Now… they won't be available everywhere. WAWA is doing a "brew tour" and will be making 5 stops. these stops include Pennsylvania, Virginia, New Jersey, Delaware and yes…. FLORIDA!!!
You can get a great sandwich AND now their craft beer? Count us in!
(Delish)