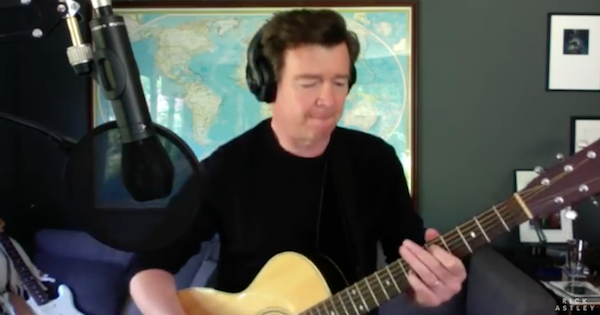 Rick Astley, yes that one, dropped an acoustic cover of Foo Fighters' "Everlong" on YouTube Thursday, and it's unexpectedly awesome.
He opens with saying, "Sometimes you just have to find a song that's going to lift your spirits and put you in another place," and then he nails it.
Check out Astley's version of the Foos' 1997 signature song from 1997 album The Colour and the Shape from YouTube, proving he's more than just a one-meme wonder.
Oh, and here's where the Foo Fighters covered Astley's famous song "Never Gonna Give You Up" when they were in London at the O2 Arena in September of 2017. WARNING: NSFW Language. It is Dave Grohl you know.