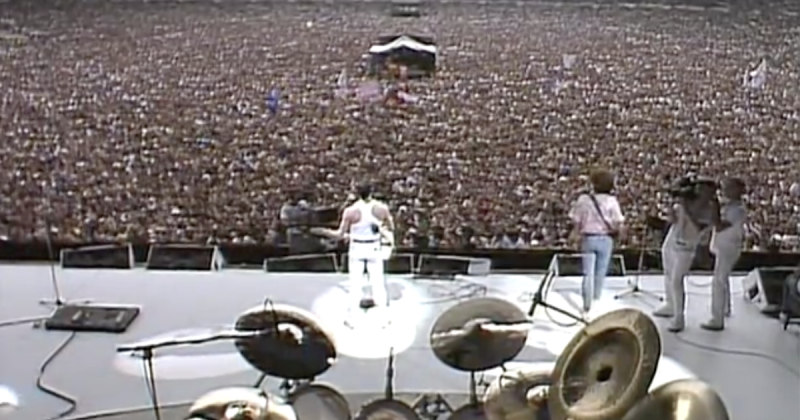 Today, July 13, marks the 35th anniversary of one of the most significant concerts ever, Live Aid. The 16-hour cross-continent event featured more than 75 acts, including Queen, Tom Petty and the Heartbreakers, Paul McCartney, and The Who, coming together to benefit the famine-stricken countries of Africa.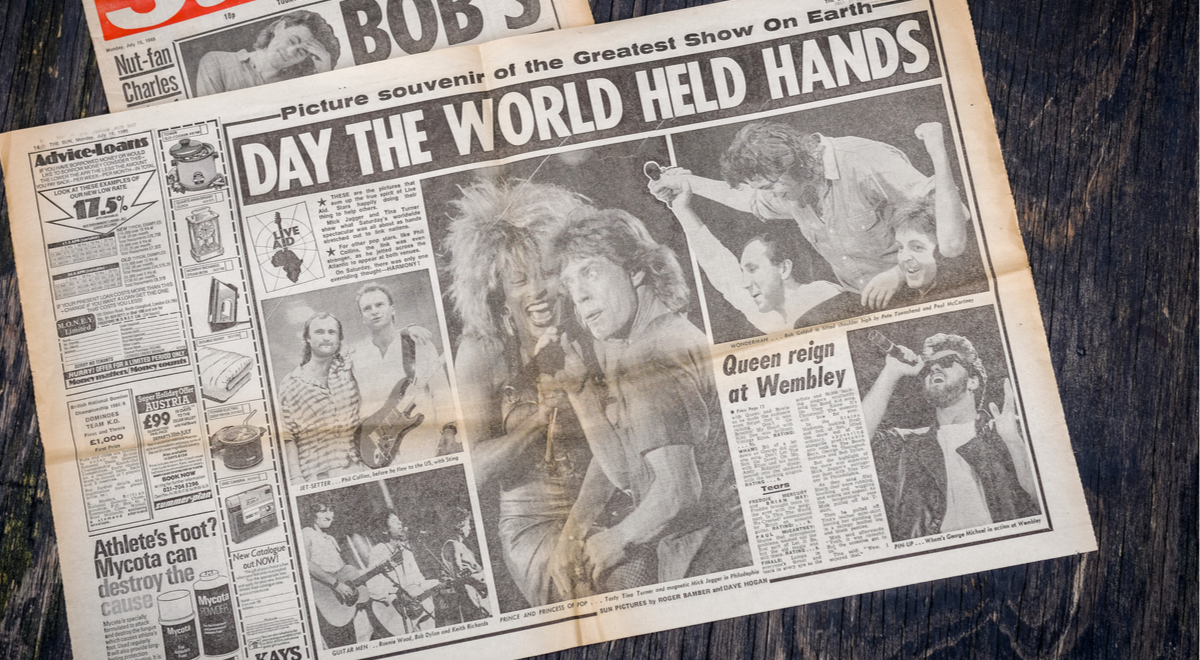 The acts were performed on two stages at Wembley Stadium in London and JFK Stadium in Philadelphia in front of more than 150,000 people and an estimated global audience of 1.9 billion across 150 nations, thanks to 13 satellites beaming the broadcast live to TVs and radios across the world.
In September of 2018, YouTube launched the Official Live Aid channel with a total of 87 videos from the Live Aid 1985 concert. According to the channel, all earnings from viewings go to the Band Aid Trust. 
Queen's performance was uploaded to the channel with its inclusion on the digital download.
According to Wikipedia, most footage was recorded by viewers at home in various qualities, most in mono, because that's the most most records in the in the mid-1980s could handle, and because the European BBC TV broadcast was in mono. The US MTV broadcast, ABC Radio Network and BBC Radio 1 simulcasts were stereo.
The official DVD release of Live Aid includes only partial footage, making unofficial distribution sources the most complete source of recordings of the entire event.
A few notable performances are not included, as with the digital download release.