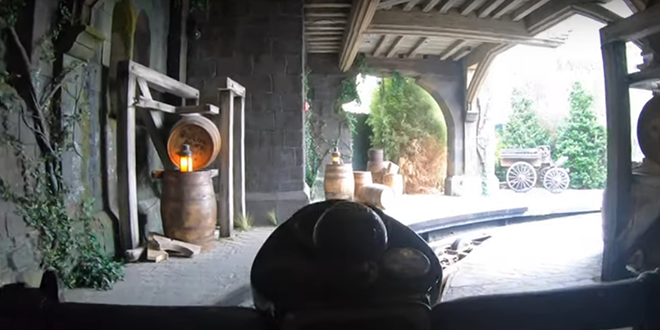 Universal's Orlando's new Harry Potter-themed ride, Hagrid's Magical Creatures Motorbike Adventure, had a 10-hour wait within an hour of its opening today.
The new 'story coaster' at Islands of Adventure is one of the most anticipated attraction openings this summer.  Riders enter a line that leads to the mysterious Forbidden Forest where they will board magical motorbikes. One rider is on the motorcycle and another takes the sidecar before they take off through the forest in search of rare magical creatures. The ride boasts seven total launches, the most of any roller coaster in the world, according to Wesh2, and is the first U.S. coaster to feature a free-fall vertical drop of totals 17 feet.
If you want to see how it looks… here's a a brand new front row, full ride POV video from The Potter Collector on YouTube.
WARNING: THIS VIDEO HAS SPOILERS