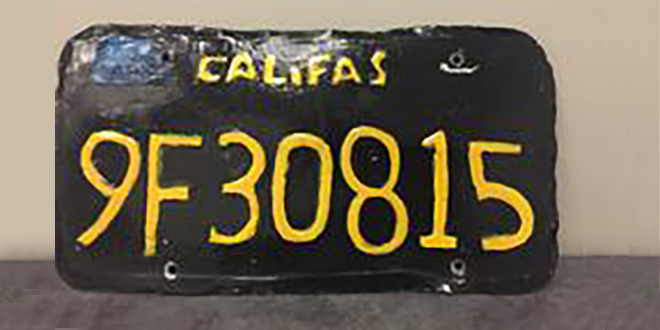 A tractor trailer truck driver has been arrested after authorities spotted a phony license plate on his rig. Here's a snippet from the report:
Recently, a motorcycle officer conducted a traffic enforcement stop on a tractor-trailer for a false license plate (see photo). During the investigation, the driver appeared to be under the influence of narcotics. The driver was arrested for driving under the influence, possession of methamphetamine, being an unlicensed driver, and having an active warrant for his arrest. The tractor-trailer he was driving was towed from the scene because it was unsafe to be driven.
Can't get anything by the eagle-eyed Ventura County Sheriff's Office.