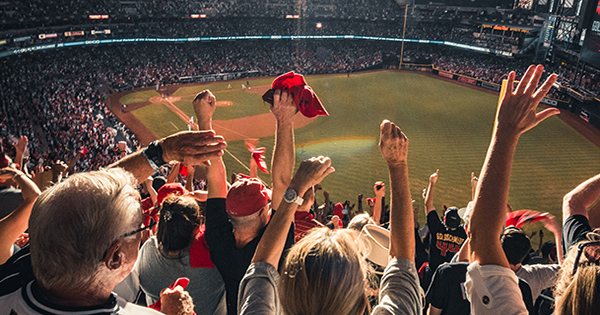 The Nationals may have lost to the Astros last night in game 5 of the World Series but one of their fans stole the show. A Nats fan made the very sane decision to take a home run shot to the chest, rather than drop one of his (most likely VERY expensive) Bud Lights.
I don't even want to know how much two beers cost at the World Series but last night, Washington Nationals fan Jeff Adams hadtwo of them and was watching the game double-fisted when Yordan Alvarez of the Houston Astros hit a home run directly at him. Alas, the time to make a hard decision was upon him, would Jeff sacrifice one, maybe even both Bud Lights for the chance to take home a World Series home run ball or take the hit and preserve his yellow fizzy stuff. So he did what any red-blooded American double fisting beers at a baseball game would do – he took the ball to the chest like a CHAMP. (Here's a clip of the home run, and a clip of Jeff getting hit, and him talking about it afterward.
Jeff Adams, we salute you. You truly are a real man of genius. 
This man is a hero. Twitter please figure out who this guy is so we can reward him. #WorldSeries https://t.co/suMtVECfXY

— Bud Light (@budlight) October 28, 2019
Oh, and by the way, the Astros won the game 7-1. After the Nationals won the first two games in Houston, they dropped all three straight at home and they're headed back to Houston for Game Six on Tuesday.