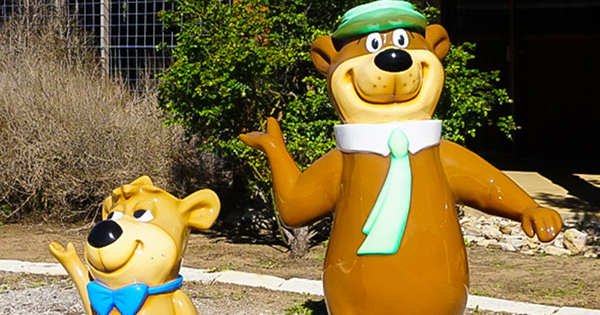 A guy that was pulled over back in 2017 was just sentenced to 15 years and eight months in prison for saying he'd just been to Yellowstone National Park… and saw Yogi Bear while he was there. That made the cop suspicious, and when he searched the car, the cop found eight pounds of meth.
According to the Billings Gazette, 32-year-old guy Manuel Paz Sanchez was driving through Columbus, Montana when he got pulled over by a state trooper and came up with a sketchy story about being at Yellowstone National Park. Apparently, he felt the need to go into detail and that's where he got busted. To actually PROVE to the trooper where he'd been, he told him that he'd also seen Yogi Bear.
Except, Yogi is a cartoon charcter from JELLYSTONE Park, not Yellowstone. Sanchez acquiesced to a search of the vehicle and the cop found eight pounds of METH inside the spare tire in the trunk. Manuel was arrested, and this past May, he pleaded guilty to possession of meth with intent to distribute. And just got his sentence: 15 years and eight months in prison.