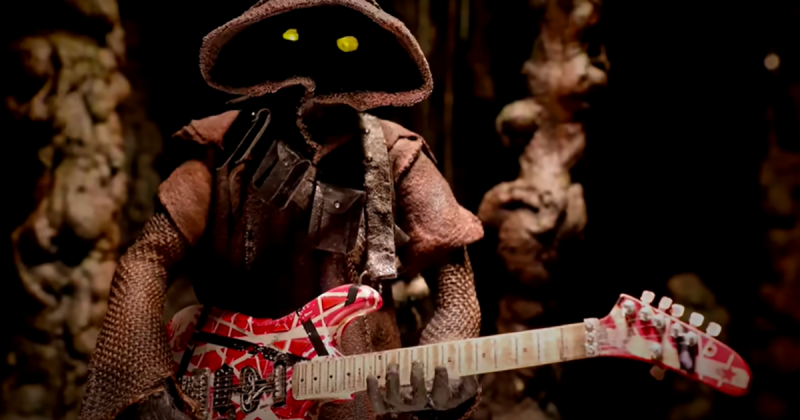 We've seen some pretty amazing tributes to late guitarist Eddie Van Halen but this one might be one of the best.
A Jawa from Star Wars plays "Eruption" in memory of the "intergalactic legend."
Stop motion artist and creator Thomas J. Yagodinski told Ultimate Classic Rock, "This was an extremely fun way to pay respects to a musical legend and to also challenge myself to recreate Eddie's amazing solo, frame by frame via stop-motion animation," he continues, "Hope you have as fun watching as I had creating."
The Jawa is a stop-motion puppet that he created and the guitar is the 1:4 scale mini guitar EVH-004 that he further customized. Before the performance the Jawa verbalized his respects for the iconic guitarists, "Edward Lodewijk Van Halen was a virtuoso, innovator, intergalactic legend. Rumors exist of his origin in this galaxy. Once, I scavenged an artifact. I study and learn in deepest tribute." Check out the performance from YouTube below.
[h/t ucr]