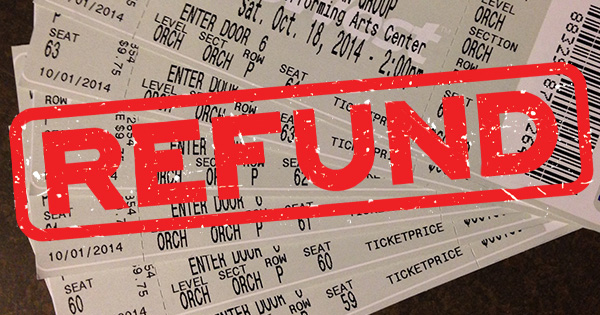 It sounds like refunds may now be on the way to Ticketmaster ticket holders whose events have been canceled, and some postponements, after recent pressure from customers and lawmakers.
In a statement this week, Ticketmaster (which is owned by Live Nation) said that its clients already had authorized refunds for more than 11,000 concerts and sporting events, including 4,000 that had been postponed, according to Deadline.
Starting May 1, fans can request a refund for a 30-day period. The sudden increase in refunds comes after a story from the New York Times accusing Ticketmaster of changing its refund policy during the pandemic. Lawmakers have also stepped up to request the state attorney general open a formal investigation into the company.