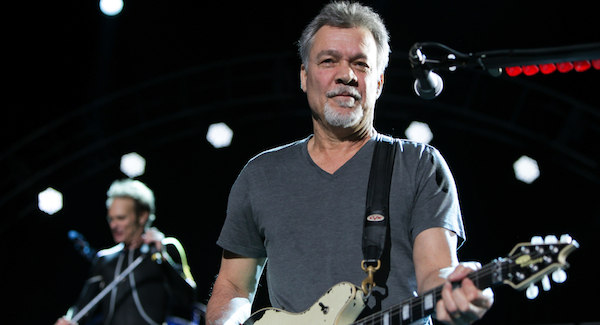 Eddie Van Halen made an appearance at a Tool concert in Los Angeles on Monday with his son Wolfgang, who captured a priceless moment in a photo and posted it to Instagram.
The picture shows Eddie taking a photo of a Tool fan who asked for the snap of himself with the stage in the background — but the fan didn't seem to realize the guy holding his phone was the legendary guitarist.
Wolfgang posted the photo of the photo with the caption, "A guy asked my dad if he could take a picture of him with the stage behind him, having no idea who he just asked, and that was my favorite moment from the Tool show last night." Check out the photo here.
[h/t rollingstone]