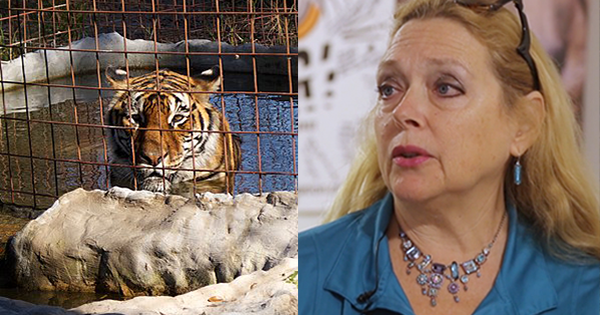 Carole Baskin will soon be assuming control of the zoo formerly operated by Joseph Maldonado-Passage, or as you may better know him, "Joe Exotic" of the Netflix docuseries Tiger King.
The G.W. Exotic Animal Memorial Park located in Wynnewood, Oklahoma, has been run by Jeff Lowe in recent years however he has been ordered to vacate and remove all of his animals currently residing there in the next 120 days and hand ownership over to Baskin according to a copy of the ruling published by the Courthouse News Service.
Baskin currently runs a Big Cat Rescue in Florida and is the woman Joe Exotic was convicted of plotting to kill. She was grated control of the Oklahoma property by a judge who found that the property was fraudulently transferred to Maldonado-Passage's mother years ago according to Fox 25.
I can only imagine this is driving Joe Exotic out of his mind in prison…
… And how much pleasure Baskin is taking in knowing that.