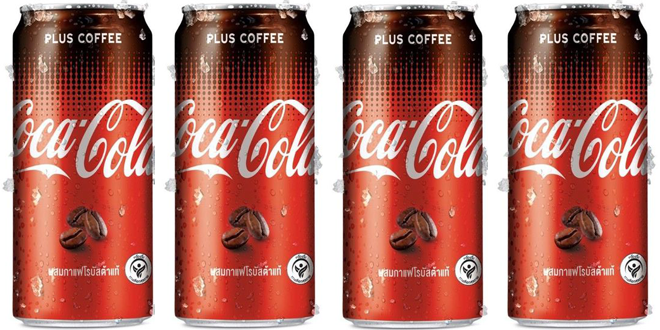 In 2006, after the launch of a Coke energy drink, Coke introduced a coffee drink called Coca-Cola Blak. In short, it changed my life. It had a sexy European name and my made my taste buds tingle. Apparently, that wasn't the case with the rest of America though, because while Coke Blak performed well elsewhere in the world, it was gone in a couple years.
But now, coffee and Coke are reunited with Coca-Cola Plus Coffee.  According to CNN the drink, "tastes a bit like a coffee-flavored candy — as sweet as regular Coca-Cola, with an added coffee kick." More importantly though, they say it's doing well in places like Australia, Italy, and Thailand and will be available in 25 countries by the end of the year.
There's no word yet on when it's coming to the United States, But Coca-Cola's global chief marketing officer of sparkling beverages, Javier Meza, told CNN Business he "believe[s] that there's going to be a space for a Coca-Cola With Coffee" here in the good ol' USA.
If someone buys me coke with coffee, I'll marry them

— Shownu ✿ (@milkyhyunwoo) June 2, 2019