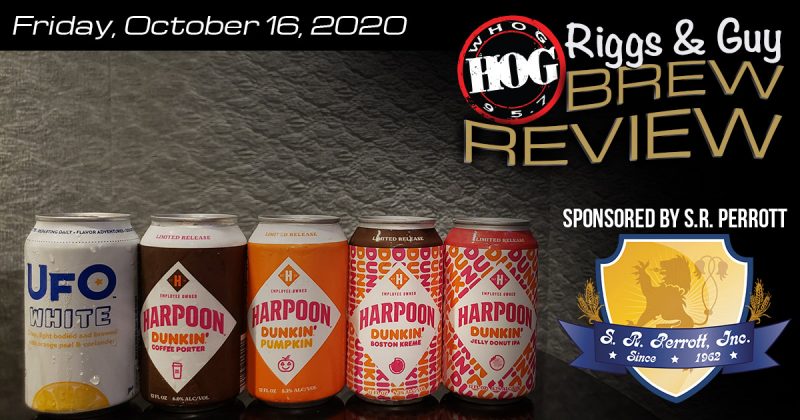 On this weeks installment of Riggs & Guy Brew Review with Josh & Amelia from S.R. Perrott, we were blessed with deliciousness from Harpoon!
We start with Harpoons UFO White. It's a Crisp, light-bodied, and brewed with orange peel & coriander!
We then took of to Dunkin'!… Not really, but it sounded fun right? What WAS fun was the Dunkin' series from Harpoon. We took on The Pumpkin, Coffee, Jelly donut and Boston Kreme donut! Words can't describe how these taste. You'll have to go to www.srperrott.com/beerfinder to chase these down and find out for yourself! Cheers!