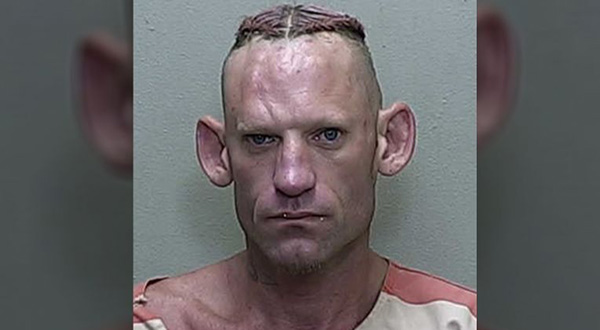 Once again, a Florida mugshot does not disappoint. A traffic stop not only led to the arrest of three people, but to a mugshot of the most epic Florida proportions.
The Marion County Sheriff's Office took to Facebook with the mugshot of 34-year-old Ricky Deeley after an arrest during a traffic stop in Ocala that led to an arrest for driving with suspended driver's license. Naturally, Deely's mugshot sent the internet into a somewhat cruel, yet very creative meltdown, paying special attention to Deely's features.
Click on the post below to go down the mugshot wormhole. And, if I can make a suggestion, make sure the most relevant comments are shown first.
Two others in the vehicle, 20-year-old Logan Tindale and 20-year-old Katlyn Spruill, were also arrested. Tindale had a felony warrant, lied about his name and upon searching the vehicle, the deputy found Spruill in possession 23 grams of meth, a handgun, cocaine, marijuana, and various other drug paraphernalia. All three were taken to the Marion County Jail.
[h/t abc10]