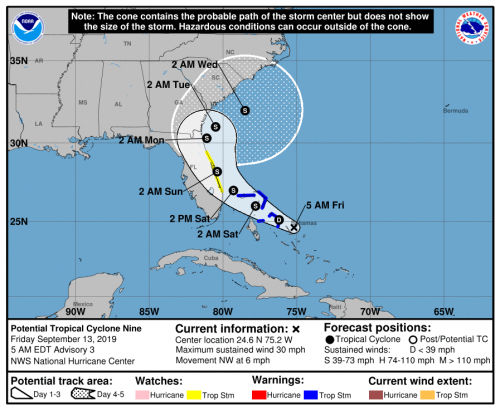 Daytona Beach, FL – The wet weekend that was in the forecast seems to have gotten even more wet after the National Hurricane Center issues tropical storm watches for Volusia and Flagler County.
As of right now, it's known as Potential Tropical Cyclone Nine.  By tomorrow (September 14th), it could be known as Tropical Storm Humberto.
More info on WNDB. Click  here.