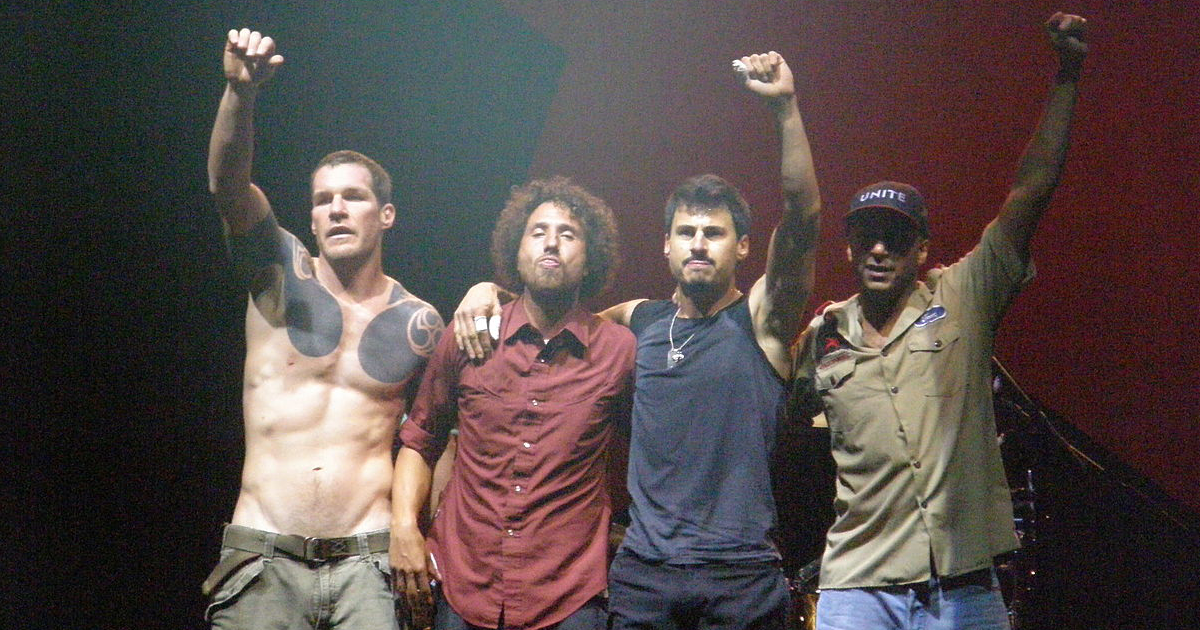 In an unexpected twist of events that is sure to make rock fans giddy with excitement, Rage Against The Machine just announced a series of dates for 2020, including Indio, California on the two weekends Coachella 2020 has been planned.
The announcement came this morning via Instagram and was confirmed by Wayne Kamemoto, a longtime associate of the band, "The band's social media is accurate."
The iconic band, who came together in 1991, haven't played together since the 2011 L.A. Rising show at the Los Angeles Coliseum. In May of 2016, guitarist Tom Morello, drummer Brad Wilk and bassist Tim Commerford teamed with Public Enemy's Chuck D and Cypress Hill's B-Real for Prophets Of Rage. Meanwhile, RATM's Zack de la Rocha has been working on solo music.
Prophets Of Rage expressed publicly they were formed the new group in response to the 2016 presidential election and RATM, first reunited in 2007, prior to the 2008 election. So, maybe we shouldn't be so surprised that RATM is back with a series of dates near the Mexican border, starting with El Paso, Texas on March 26, 2020, eight months before the 2020 election.
Here are the dates that have been released:
El Paso, TX March 26, 2020
Las Cruces, NM March 28, 2020
Phoenix, AZ March 30, 2020
Indio, CA April 10, 2020
Indio, CA April 17, 2020
[h/t RollingStone]