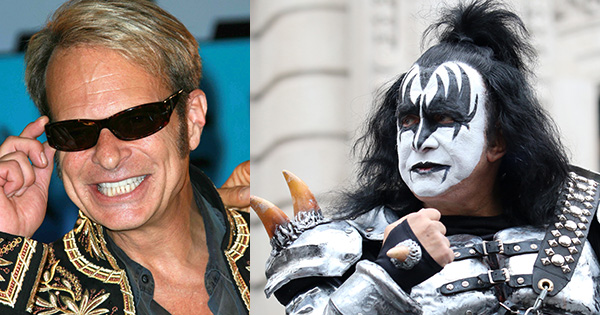 Next up in the tours you may have never thought you'd see in 2020: DLR and KISS. It appears that David Lee Roth is set to open for KISS when they embark on the 2020 North American leg of their "End of the Road World Tour".
The North American dates kick off February 1st in Manchester, New Hampshire and continue through October 2nd in Fort Worth, Texas.
It hasn't been formally announced yet however David Lee Roth's name is on new ticket advertising for the KISS shows, according to podcast host Mitch Lafon, who tends to be a fairly reliable source in the metal and rock work. Lafon tweeted his finding while searching the Live Nation app and then Lafon later reported that sources were confirming the graphic as legit.
Hmmm… if you open the Live Nation app and search NEW YORK CITY. This pops up… KISS with Special Guest David Lee Roth. Oh my! @EddieTrunk pic.twitter.com/3PdCqwxOTg

— Mitch Lafon (@mitchlafon) December 17, 2019
Sources are seemingly confirming that this is legitimate and that DAVID LEE ROTH will open the band's summer US dates. Thanks to Live Nation for the tip pic.twitter.com/1p0VYhcmd7

— Mitch Lafon (@mitchlafon) December 17, 2019