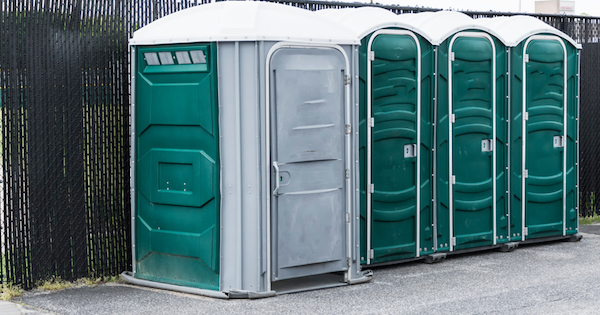 A dead body was found inside a porta-potty at the Ravens' M&T Bank Stadium on Sunday according to the Baltimore Sun. Interestingly enough, this is the second porta-potty related death at the stadium this year.
There aren't any details on exactly what happened yet, but an autopsy is being conducted on the 26-year-old man found dead inside a port-a-potty outside M&T Bank Stadium on Sunday. The last time the Ravens played there was Thursday, when they beat the Jets 42-21. At this time it's not clear if the man has been there since the game last week or if he somehow made it into the porte-potty after the game.
As we mentioned above, this is actually the SECOND port-a-potty-related death THIS year where the Ravens' play. A man died earlier in the year after he caught on fire while inside a porta-potty that had caught on fire. A total of three port-a-potties burned in the incident and nobody is still quite sure what happened but they don't THINK a crime was committed.