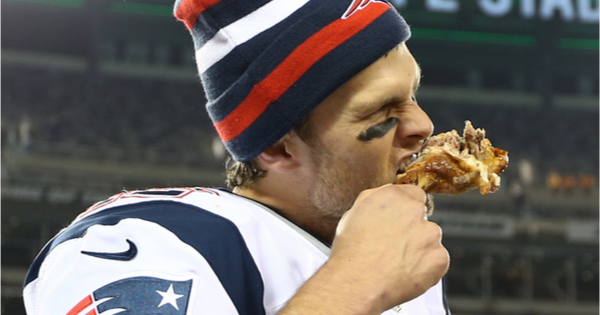 Tom Brady is having no problem becoming an authentic, real-deal Florida man. The Tampa Bay Buccaneers brand new quarterback was told to cut his workout short and leave a closed downtown Tampa park earlier this week and now we are finding out that he also walked into the wrong house.
According to TMZ, Buccaneers offensive coordinator Byron Leftwich planned to have Tom over to his home to pick up some paperwork and Brady walked into the neighbors house instead. I know you have questions, I did too. Yes, the houses look a lot alike so we'll give him a pass but since when do people straight up just barge into someone's house? I guess maybe he was trying to follow social distancing guidelines.
The neighbor said he was on the phone in the kitchen when Brady walked in carrying duffel bags. He said, "I literally was just sitting here and I watch this tall guy just walk into my house. He didn't even look at me. He just like dropped his duffel bags down on the floor and just kind of like looked up at me and I'll never forget the look on his face." "He just goes, 'Am I in the wrong house?!'"
He then apologized, grabbed his bags and left, FAST, before the guy even got a selfie.