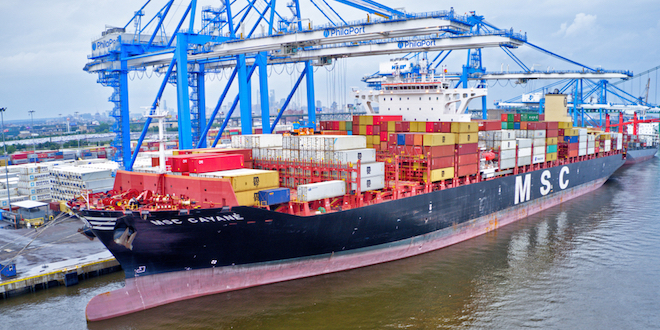 U.S. authorities have seized more than 34,000 pounds (15,400 kilograms) of cocaine from a ship, and continue to search for more, at Philadelphia's port removing what would have been more than $1 billion dollars on the street. They say it is one of the largest drug busts in American history.
The U.S. attorney's office in Philadelphia announced the massive bust on Twitter on Tuesday afternoon, saying agents with dogs swarmed the MSC Gayane at the Packer Marine Terminal and ultimately arrested two members of the crew in addition to the seizure.
According to authorities, crew members helped load the cocaine onto ship while it was at sea off the west coast of South America and 14 boats approached the vessel on two separate occasions during its voyage. Patrick Trainor, a spokesman for the U.S. Drug Enforcement Administration in Philadelphia, said that based on current area prices, the street value is around $525 million to well over $1 billion.
This is the most recent large cocaine busts along the East Coast. Earlier in March, Philadelphia drug dogs sniffed out 1,185 pounds (538 kilograms) of cocaine worth about $38 million, in February, customs agents seized 3,200 pounds (1,451 kilograms) at the Port of New York and New Jersey with a street value estimated at $77 million.
[h/t abc27]