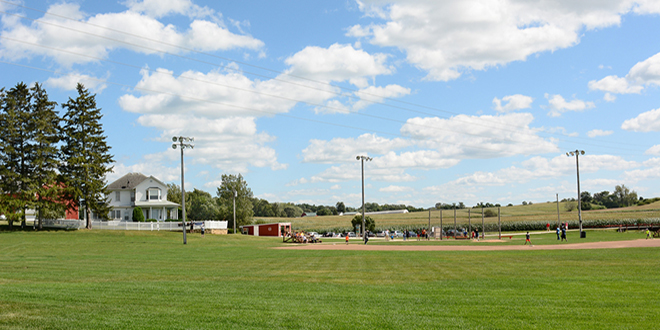 The New York Yankees and Chicago White Sox will play a game at the famed Field of Dreams in Dyersville, Iowa, on Aug. 13, 2020. The infamous site where the 1989 movie was filmed will add a temporary, 8,000-seat ballpark to accommodate the first major league game played in Iowa.
"As a sport that is proud of its history linking generations, Major League Baseball is excited to bring a regular-season game to the site of Field of Dreams," commissioner Rob Manfred said in a statement. "We look forward to celebrating the movie's enduring message of how baseball brings people together at this special cornfield in Iowa."
MLB posted a video of a rendering ballpark complete with a pathway through the cornfield for fans.
Is this heaven?@Yankees–@WhiteSox, see you in Iowa on 8.13.20. pic.twitter.com/5GGbH7TWuq

— MLB (@MLB) August 8, 2019
The game will be considered a White Sox home date. Construction on the ballpark will begin Tuesday, one year before the game will be played and air on Fox.
[h/t espn]