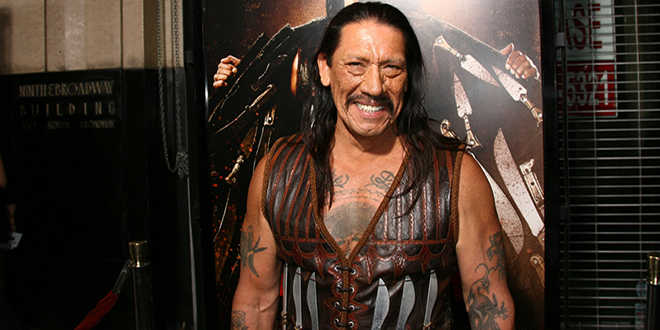 Danny Trejo doesn't just play a badass hero in movies, he is one in real life too.
The "Machete" movies' action star witnessed a car accident in Los Angles last night, and when he noticed there was a young kid inside one of the cars, he didn't think twice about helping. Trejo was driving in L.A., when he saw a car accident. One of the vehicles was overturned, and there was a young boy inside, strapped into his car seat, hanging upside down. Danny ran over and crawled inside the overturned vehicle, and with the help of another bystander, was able to get the buckles release and bring the child to safety.
The boy has special needs so Danny did his best to distract him throughout the ordeal. He said, quote, "He was panicked. I said 'Okay, we have to use our superpowers.' So, he screamed 'superpowers' and we started yelling 'superpowers.' I said 'Do this, with the muscles.' He said 'muscles.'"
The boy's grandmother was also trapped inside the car but they needed to wait for the firefighters to help get her out. As far as we know, she's okay too. Check out the video from local ABC7 below.
[h/t tmz]