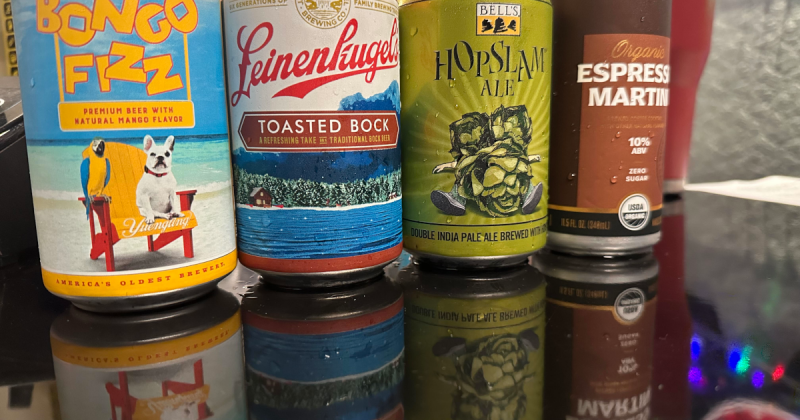 Riggs & Steve from The Morning HOG were joined by Josh from S.R. Perrott for one last hoorah before January! We'll start off with America's oldest brewery, Yuengling, and they're bringing us one called Bongo Fizz. Bongo is a smooth, refreshing premium beer with a juicy burst of natural mango flavor. Next up we have Leinenkugel putting their spin on a traditional bock beer with one called Toasted Bock. This sucker is a super delicious combination of German & American ingredients that create a smooth & slightly toasty profile.
After a quick break, the boys tapped into tasty beer by Bell's Brewery called Bells Hopslam. Hopslam starts with 6 hop varietals followed by a massive dry-hop addition of Simcoe hops. These hops contribute a pungent blend of grapefruit, stone fruit, & floral notes. Be careful though, this double IPA clocks in @ 10% ABV. And lastly, we cracked open a drink with a slight twist. This one comes from Crook & Marker called Espresso Martini. This 10% ABV zero sugar Espresso Martini is made with organic alcohol that's carefully brewed from the finest ingredients, so you can sip infinite flavor with zero guilt. Their classic cocktail includes bold organic coffee plus flavor made with premium vodka & a hint of vanilla.
Well, that's it for this episode & this year. We hope you enjoy the multitude of beverages we've covered throughout 2022. If you'd like to wrap your hands around any S.R. Perrott item, click here to find your nearest dealer. Until next year, Happy Holidays from 95.7 The HOG!! Cheers!!!