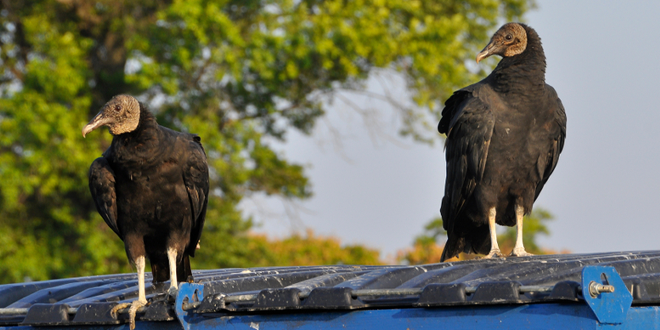 The story of a 1963 American horror film directed and produced by Alfred Hitchcock is playing out in real life here in central Florida.
Hundreds of vultures have invaded the East Orange County neighborhood of Timber Springs. Homeowners have reported up to two hundred vultures terrorizing residents, "They bounce on top of our roof and then they come back and use this screen enclosure as a trampoline," a homeowner told WESH2.
Residents say that hundreds of the birds will leave nearby cypress trees in the morning to gather near a retention pond; they perch on nearby homes, bust in screened porches and invade pool enclosures. And, they are a federally protected species so that makes the situation even more tricky. What about the HOA? They  say they are empathetic but they aren't required to do anything to move them because they are a natural nuisance.