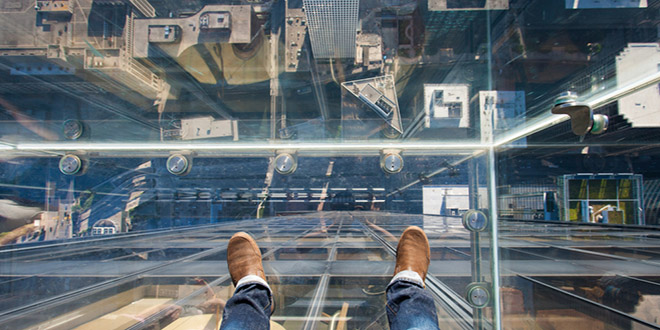 First, please allow me to say, "I told you so." I told you this happens and this is exactly why I don't like these. Now on to the story.
Visitors to the Willis Tower's SkyDeck got an extra scare Monday when the attraction's protective layer covering the glass splintered into thousands of pieces under visitors' feet, just like it did before in May 214.
#skydeckchicago just broke!https://youtu.be/n-W8LY2wHBU

Posted by Jesús Pc on Monday, June 10, 2019
A representative from the Willis Tower told WBBM no one was in any danger, as the protective layer did what it was supposed to do.
The glass sightseeing box extends from the 103rd floor of Willis Tower in Chicago and attracts about 1.5 million visitors each year. The ledge is designed to hold up to 5 tons, and its protective coating is intended to keep the ledge from scratching.