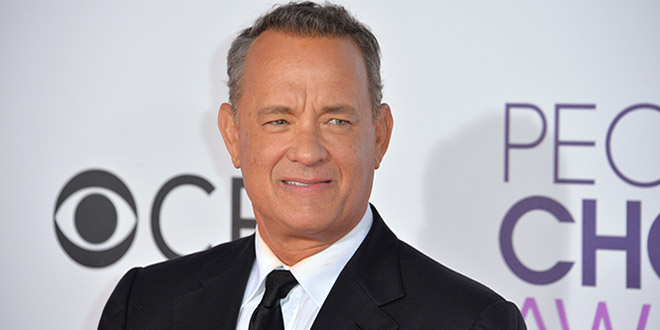 Is your name Tom? If so, someone probably wants to kick your ass this week. First there was the report that Justin Bieber challenged Tom Cruise to a fight, and NOW Darius Rucker, AKA Hootie, of Hootie and the Blowfish, has beef with Tom Hanks.
If I had to name two celebrities I thought wouldn't beef with anyone, let alone each other,  it would be Tom Hanks and Darius Rucker. But this is 2019, and anything can happen. And it just did.
Here's what's going on. Whether you liked it or not, Hootie and the Blowfish's "Cracked Rear View" was one of the defining albums of the '90s. But according to Darius, its impact is slowly being erased from rock history. In a profile by the "New York Times", he said that really hit home when he watched the CNN docuseries "The '90s", and didn't see a single mention of it.
One of the producers of that series was Tom Hanks. So Darius told the "Times", quote, "How the f**k can you do a show about '90s music and not mention 'Cracked'?" "F**K Tom Hanks!"
No word back yet from Tom.