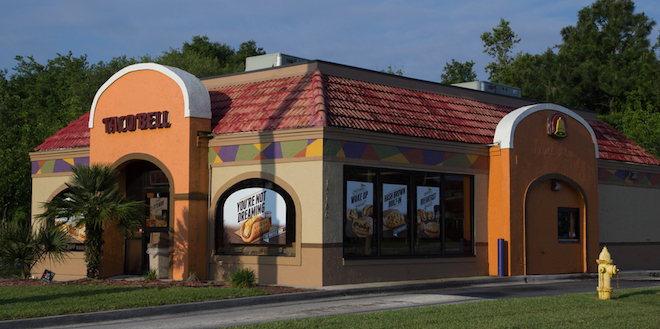 Taco Bell's steal a game steal a taco promotion during the NBA finals between the Golden State Warriors and the Toronto Raptors pays off today. If any team won an away game then Taco Bell said they'd give away a free Doritos-locos Taco to everyone in America (and Canada).
Well, the Golden State Warriors won on the Raptors home court in game 2 of the finals so that means FREE TACOS today. Run, don't walk to your nearest Taco Bell now because between 2 p.m. and 6 p.m. you can grab your free taco.
Again, this is not a drill, this only happens today, Tuesday, June 18th. And yes, you have to be in person to receive the free taco; you can't have it delivered, although I like the way you think.
A game was stolen…And so were tacos. Stop into Taco Bell on June 18 from 2-6PM to score your free Doritos® Locos Tacos. Or better yet, any time online or on the app. pic.twitter.com/L9i7430XtY

— Taco Bell (@tacobell) June 3, 2019