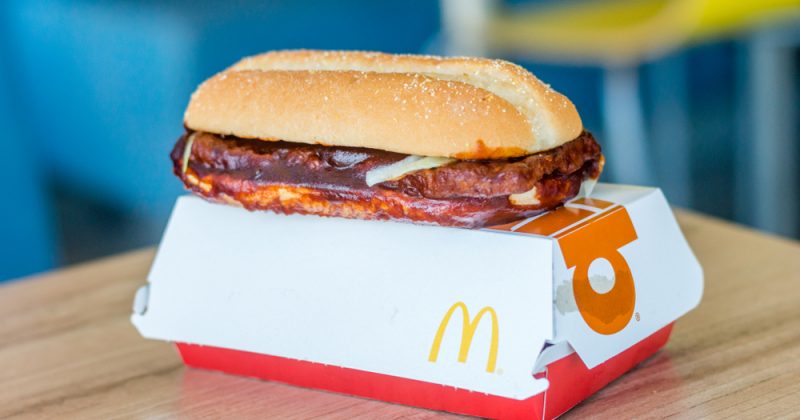 It's been 8 years since McDonald's released it's "McRib" to ALL of their stores. When it does come back each year, it's only at select locations. NOT THIS YEAR.
McDonald's realizes what everyone is going through and thought releasing the mystery meat sandwich would help. Also, only releasing it to select locations may cause long lines which is not responsible social distancing.
They're set to start selling them in all 14,400 stores in exactly one month from today.
(CNN)