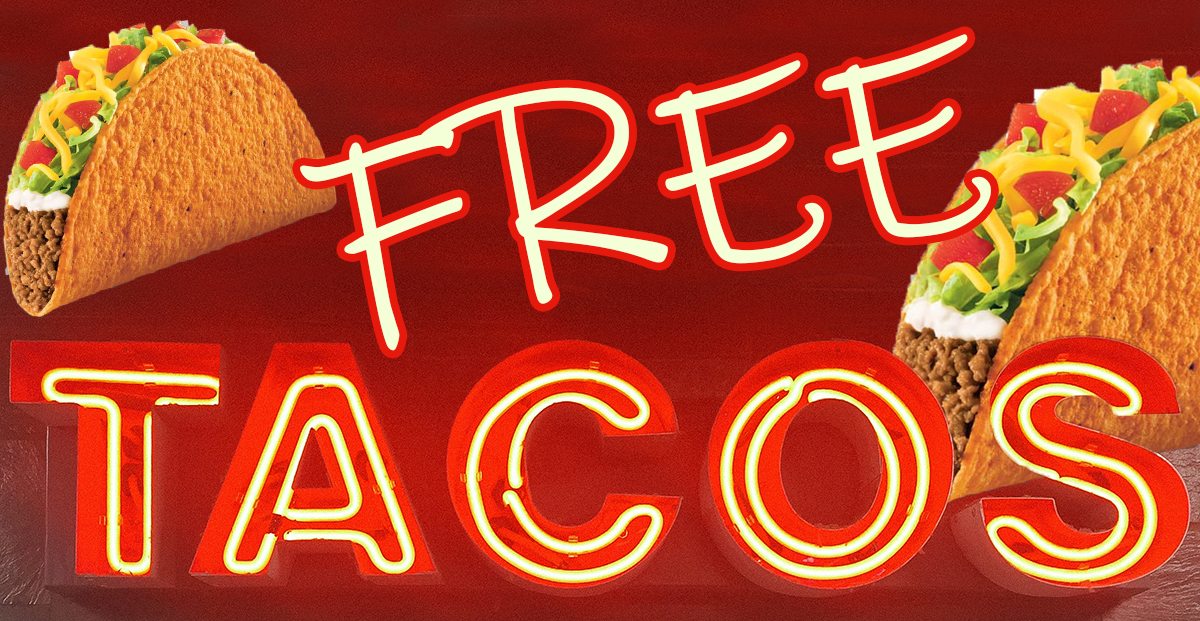 It's like trick-or-treat for big kids. Taco Bell is handing out free Doritos Locos tacos tomorrow as a result of its "Steal a Base, Steal a Taco" World Series promotion. Washington Nationals shortstop Trea Turner, aka our Taco Hero, prompted the Oct. 30 giveaway after he stole second base in the first inning of Game 1 of the series. ‪It's been pretty much downhill for the Nats after the second game ended but we aren't here to dwell on that. We are here to talk about free tacos from 2 to 6 p.m. local time Wednesday.
https://youtu.be/Mw60Ra27Zj0
Here's what you need to do: walk into participating Taco Bell restaurants nationwide and request your taco, or order ahead for pickup. Taco Bell says the free taco offer will be "valid for store pickup all redemption day via online or the mobile app" for registered users of www.tacobell.com or the Taco Bell app. No purchase is necessary but you are limited to one free taco per person while supplies last. More details are available at www.tacobell.com/stealataco.