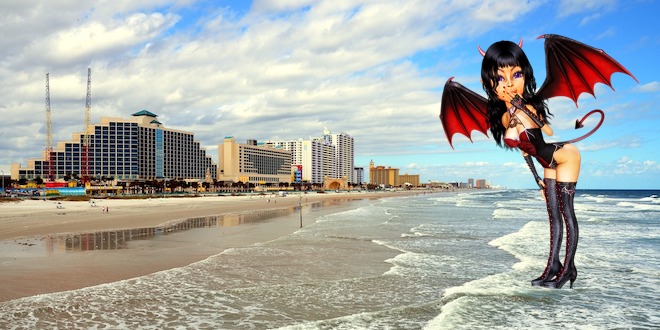 Congrats, Florida! Only Nevada is more sinful than the sunshine state. In what comes as a complete shock to no one, Florida has been ranked the second-most sinful state in all of America.
WalletHub's newest report considered seven factors in putting together the list: anger & hatred, jealousy, excesses & vices, greed, lust, vanity and laziness. If these sound familiar, they are, the seven deadly sins are pride, greed, lust, envy, gluttony, wrath and sloth.
When it comes to Jealousy, Florida topped the charts at #1, and got some honorable mentions in lust (#4) and vanity (#4). And while we may be lusty, jealous and vain, we aren't that angry overall, anger & hatred came in at #25.
HERE ARE THE MOST SINFUL STATES IN AMERICA:
1. Nevada
2. FLORIDA
3. California
4. Texas
5. Tennessee
6. Louisiana
7. Georgia
8. Illinois
9. Michigan
10. Arizona
11. New Mexico
12. Oklahoma
13. Pennsylvania
14. Ohio
15. Alabama
16. Missouri
17. New Jersey
18. Arkansas
19. South Carolina
20. Washington
21. Virginia
22. Maryland
23. Delaware
24. New York
25. Mississippi
26. Colorado
27. North Carolina
28. Kentucky
29. West Virginia
30. Alaska
31. Indiana
32. Oregon
33. Massachusetts
34. Montana
35. Kansas
36. Hawaii
37. Rhode Island
38. Connecticut
39. Minnesota
40. Wisconsin
41. South Dakota
42. New Hampshire
43. Utah
44. Wyoming
45. Iowa
46. Idaho
47. Nebraska
48. North Dakota
49. Maine
50. Vermont