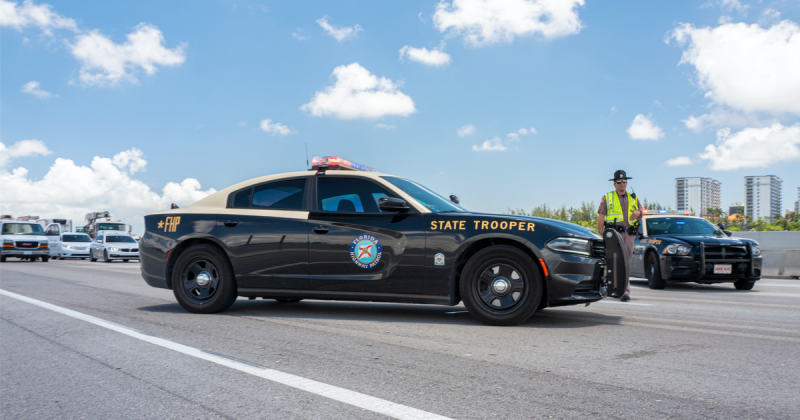 The possibility of a hurricane wasn't the only reason to stay off the roads in Florida over the last couple days.
A man wearing short-shorts and a tiny top was filmed hanging onto the hood of a semi barreling down a Florida highway – all while the trucker weaved back and forth trying to shake him loose. The crazy scene continued for about 9 miles, according to reports.
Apparently, the guy had been driving his own car before pulling over and going nuts. Allegedly he walking down the highway and crossed the median before jumping onto the hood of the semi. Police were eventually able to take him into custody and to a hospital.
Here's video a witness posted to Facebook. WARNING: The AUDIO is VERY NSFW.