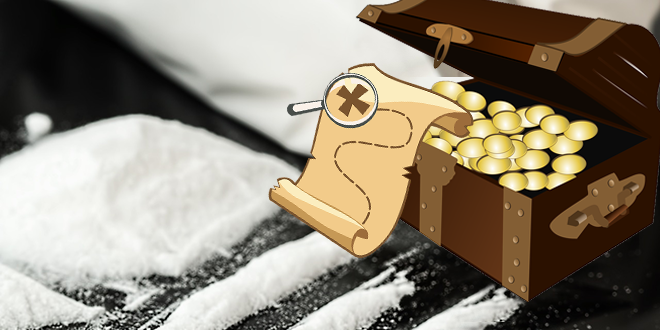 A new Netlix documentary "The Legend of Cocaine Island" tells the true story of Archer, Florida businessman Rodney Hyden.
In 2012, Hyden was charged with intent to distribute cocaine after embarking on a treasure hunt to uncover 70 pounds of buried "white gold" in Puerto Rico. He plays himself in the film and recounts the story of how he found out about, and attempted to dig up, a 2 million-dollar hidden treasure of cocaine in the Caribbean and bring it to the United States for distribution.
Director Theo Love said, "It's a tale of a campfire story gone wrong. It's buried treasure, with a twist."
You see, for years Hyden and friends drank beers around a campfire and listened to the tale of a friend who had stumbled upon a bale of cocaine that he buried before returning to the States so many years ago. Hyden apparently couldn't deny the temptation and devised a plan to go and get the cocaine and ended up with a 60-day stint in federal prison.
All the fun stuff in between is worth drinking your own beers and watching though. Especially near the end of the movie when the crew asked the original story teller to give them his side of the story and he admitted, "It's not my story," he said. They asked whose it is. "It's not mine," he said with a laugh.