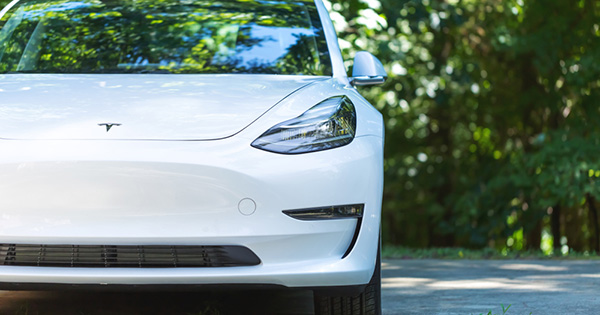 Welcome to the future. Well the future of Tesla anyway. CEO Elon Musk tweeted a tease to the masses saying that the next generation of Tesla cars will feature "customized & movement sounds (coconutes being one, of course)," an apparent Monty Python reference, and a follow up tweet with emojis implying wind sounds and goats bleating.
For the record, a fan interpreted the wind emoji as a fart sound effect, which Musk seemingly confirmed, so there's that. He also responded to requests for specific sound effects, granting one user's suggestion that Teslas include "jungle and rainforest sounds" and he would consider allowing drivers to upload personalized sound clips to be used for horns.
💨 & 🐐 sounds too (also, of course)

— Elon Musk (@elonmusk) October 6, 2019
So, how serious is Musk about the sound effects? A Tesla spokesperson was not immediately available for comment but . Musk likes to make comments about Tesla on Twitter with virtually no filter whatsoever so I'd say there's a pretty good chance he will make this happen.
May we can just upload our own sounds clips?

— Juda Meg (@JudaMeg) October 6, 2019