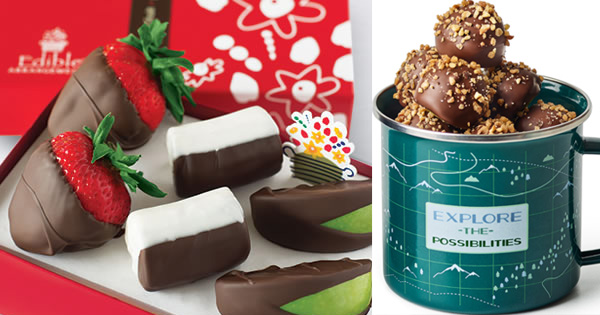 Edible Arrangements just took fresh fruit options to the next level. According to a press release the all-natural fruit snacks and dipped treats have introduced a CBD product line.
The line currently includes CBD-infused smoothies and chocolate-dipped fruit made with a plant-based solution created by Incredible Edibles, a company that supplies authentic CBD that can be traced from the hemp farm to the finished product.
In case you're not familiar with CBD, it stands for cannabidiol, which is a non-psychoactive ingredient found in the cannabis plant. While CBD is touted to do many things, it won't get you high.
Tariq Farid, Founder and CEO of Edible Arrangements said, "We have always prided ourselves on our knack for innovation, and we continue to do so with the introduction of new menu innovations for fresh and healthy alternatives. In the case of Incredible Edibles® CBD products, the alternative we now offer is high-quality, traceable CBD, with a focus on 'Health, Not High'."
If you suddenly just became hungry for some fresh fruit dipped in CBD chocolate check out ediblearrangements.com/edibles.
[h/t delish]