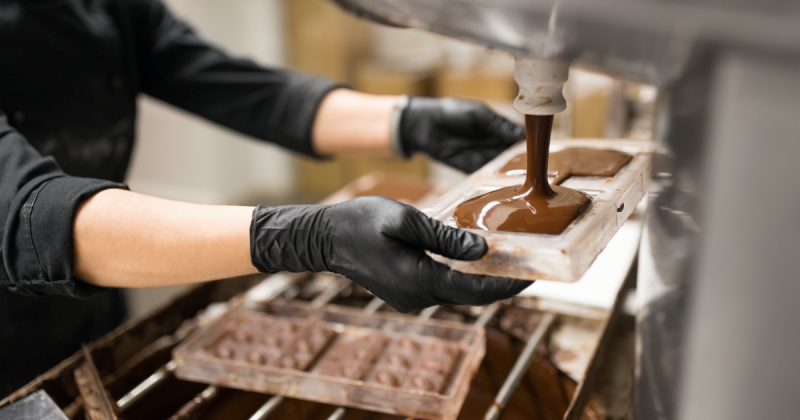 Yes, this is wild. One of the founders of Jelly Belly is getting ready to retire and his last big promotion seems to have been pulled right from the pages of Charlie and the Chocolate Factory. David Klein is giving away a candy factory.
To prevent lots of confusion here's some important info you should read first. Klein no longer owns Jelly Belly, he sold the Jelly Belly recipe back in the 80s, and the prize is not a Jelly Belly factory, although it is a candy factory as Klein continued to work in the candy industry. You can watch the documentary Candyman about him here.
Now that we've got that out of the way… he's created a series of treasure hunts at a state level and those winners will then be eligible to search for the ultimate treasure, the key to one of his candy factories.
Here's how it works. A limited amount of people will pay an entry fee of $50 to get access to their state's clue. That clue will lead someone to the "Golden Ticket," a necklace hidden in each state.
If you happen to find one, submit its secret code and location and once verified you'll win $5,000 and participants will have the chance to win the key to one of David Klein's candy factories (not a Jelly Belly factory) and an all-expenses paid trip and education from a candy-making university.
Oh, I almost forgot the bonus… everyone who signs up get a 40 piece SpectrumConfections.com CBD 10mg Jelly Bean pack for free so there's that.
It's a little convoluted but I appreciate that someone is thinking outside the box and giving us a reason to get outside for a bit. Check out all the info on TheGoldTicket.com. Good Luck.
(UPDATE: California is sold out & if you are having trouble logging on, TheGoldTicket.com website has been experiencing connectivity issues with certain ISPs.)
[h/t the takeout]