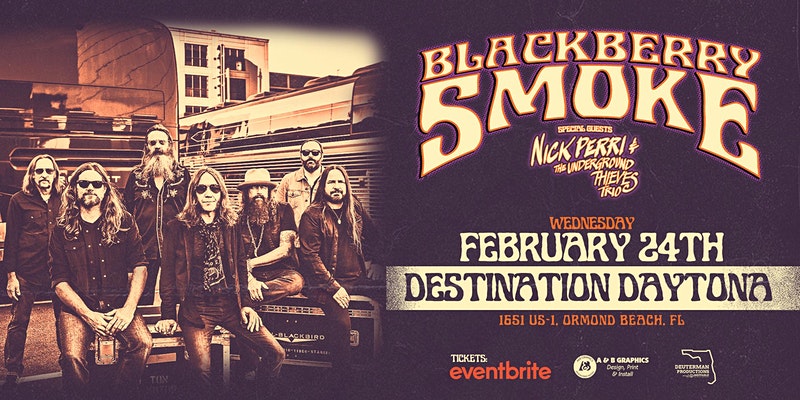 BLACKBERRY SMOKE IS COMING TO DESTINATION DAYTONA FEB. 24, 2021!
Doors open at 6:30 PM and tickets can be purchased at Eventbrite.
---
Show disclaimer:
Everyone walking into the venue will have to temperature check, masks are required to enter, If you are immune deficient we ask you don't attend. We will provide free masks if you don't have one and hand sanitizer at the gate before you enter. Please keep your distance when you can.
Use the share tools on this event page to let your friends know where you will be. Please Print PDF ticket for entry into event or your phone email can work as well. No Refund Event. Rain or Shine Event.