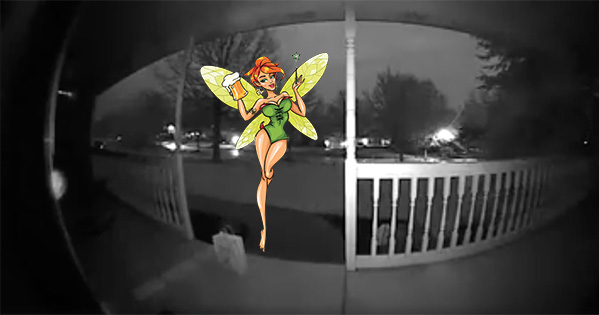 Mysterious "care packages" were found on the doorstep of an Ohio woman and when she checked her doorbell camera to find out who dropped off the gifts, she probably wasn't prepared for what she saw.
Brooke Baxter shared the videos of a secret delivery and photos of the contents on her Facebook page, and I have to think that normally she would have been startled (to say the least) to see someone dressed as a pig do a little dance and leave a package on her doorstep in the middle of the night, but that was just the beginning. The second video shows someone wearing a T-rex costume bearing a similar package.
So what did the mysterious packages contain? Well, beer of course, or this article would be a lie, but they also had wine, candy, snacks and toys and games for kids.
According to Baxter's Facebook post, a note was left that simply said, "The Beer Fairy was here! Stay healthy and enjoy a few beverages from us! Cheers!"
"Thank you to my beer fairies that came last week," Baxter later wrote on Facebook."I'm a little late posting and I still have no idea who one is."
[h/t nyp]