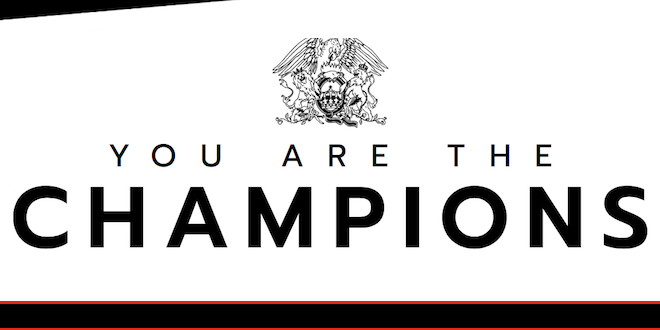 You could be in one of Queen's next 3 music videos! The band is making 3 new unique music videos for their songs "Bohemian Rhapsody", "Don't Stop Me Now", and "A Kind of Magic" using content created by you!
Here's how it works. Queen is looking for 3 different style for their three videos.
MUSICIANS & SINGERS performing BOHEMIAN RHAPSODY. Submit a video playing or singing the song in its entirety or just your favorite section. You can use any instrument and recruit any number of performers to join you!
DANCERS perfomring DON'T STOP ME NOW. Here is the one where they really help you out. Not only do they provide a tutorial, there is also an instructional video created by Polly Bennett (Rami Malek's movement coach from Bohemian Rhapsody). Learn the dance, perform it, and record it. Again, you can do the dance in its entirety or just your focus on a section.
VISUAL ARTISTS showing us your art for A KIND OF MAGIC. Choose one word or phrase from the song's lyrics and design something personalized. Paint, draw, animate – do what you do and then upload an image or movie of your work. If you'd prefer to create something for the instrumentals, animate a 5-second section that speaks to you.
After you've figured out what you want to do head over to YouAreTheChampions.com for details and to submit your work.