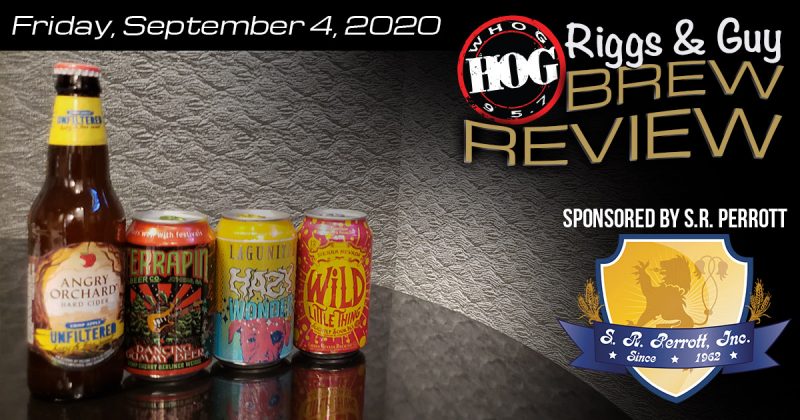 This week on Riggs & Guy Brew Review with Josh & Amelia from S.R. Perrott we were surprised with brand spankin' new brews! We started off with Terrapin– Dancing Gummy Beer and then cracked open a Sierra Nevada Wild little Thing.
Next we moved onto a favorite of ours, Lagunitas..but this time its a brand new flavor they call Hazy Wonder. We finished off with Angry Orchard UNFILTERED.
To find any of the beverages we sample on this show, head to www.srperrott.com/beerfinder . Cheers!