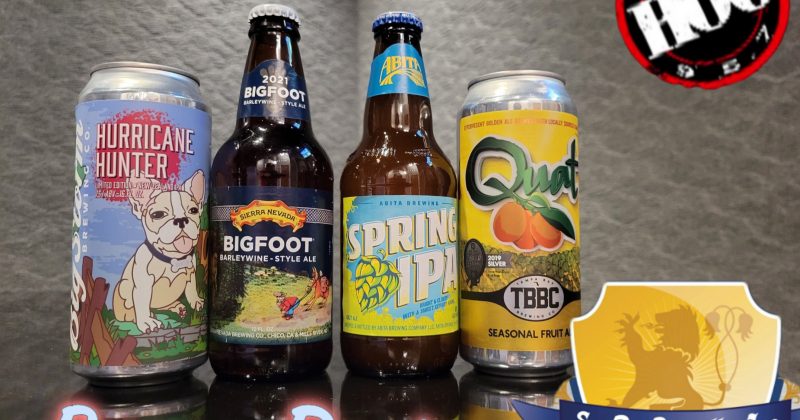 On this weeks installment for Riggs & Guy Brew Review with Josh & Amelia from S.R. Perrott we sampled new brews!
First we started off with "Quat" which is brewed by Tampa Bay Brewing Company. It is made with local Kumquat and blends well with the golden ale. Perfect brew for an all day event! Next we sampled Abita's "Spring IPA". Although it says IPA on the bottle it's not as hoppy as one may think. It's a nice crisp flavor that wont wreck your palate.
In the second leg of this journey we stopped by Big Storm brewing co. and tried their "Hurricane Hunter" which is a New Zealand IPA. This puppy clocks in at 7.5 ABV. Definitely a different kind of flavor but it is still smooth and easy to drink! We ended on a high abv note with Sierra Nevadas "Bigfoot" It's a barley wine clocking in at 9.6 % ABV. If you're looking for a nice bold and strong flavor, you have to check this one out!