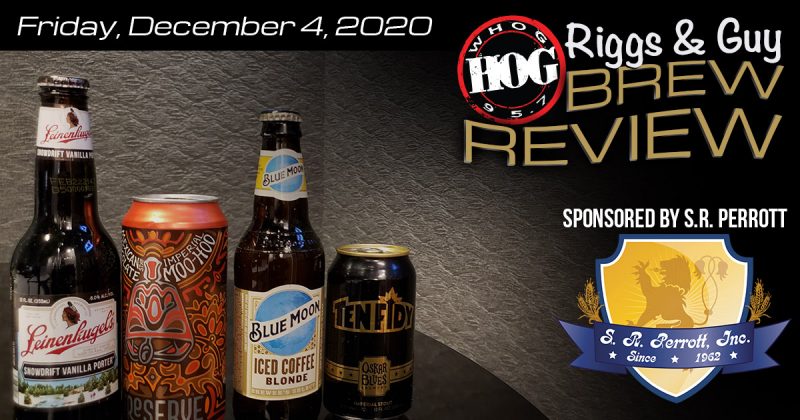 On this weeks installment of Riggs & Guy Brew Review with Josh & Amelia from S.R. Perrott we were dropped off "Holiday Fireplace Flavors"!
As the fire was getting started, we sipped on a Blue Moon "iced coffee blonde" which clocked in at 5.4% abv. It had a nice lightly sweet and had a nice hint of coffee .It was brewed with decaffeinated beans. As the fire got hotter we tipped back a Terrapin "Imperial Moo-hoo and that clocked in at 8.5% abv. It was made with Mexican Chocolate and was also brewed with red pepper flakes, so it gave it a slight heat on the back end. Delicious!
After the chocolate we went Vanilla. We tasted a Leinenkugels "Snowdrift vanilla porter" which clocked in at 6.0% abv. It had a slight creaminess and was brewed with real vanilla! A definite palate pleaser! We finished off with Oskar Blues "Ten Fidy" Imperial stout. Wow! This one clocked in at 10.5% abv. It was definitely an eye opening brew! The name Ten Fidy comes from the alcohol content. If you're into Imperial Stouts, this is your beer!