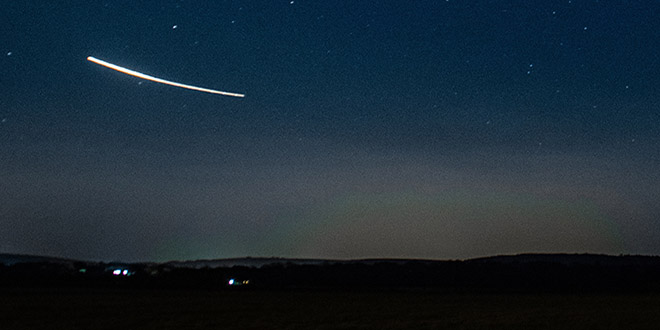 Reports are surfacing that US Navy pilots reported to their superiors, and to the Pentagon, that they saw UFOs almost daily over the East Coast in 2014 and 2015 while training off the aircraft carrier Theodore Roosevelt.
The New York Times got them to go on record and they report that the pilots reported "strange objects" with "no visible engine or infrared exhaust plumes" reaching at least 30,000 feet and flying at hypersonic speeds. The UFOs were seen performing maneuvers "beyond the physical limits of a human crew," like stopping rapidly, turning instantly or immediately accelerating at hypersonic speeds.
The activity spurred a new guidance on the reporting these incidents according to Joseph Gradisher, a Navy spokesman. He said the new guidance was an update of instructions that went out to the fleet after the Roosevelt incidents in 201, "There were a number of different reports," he said. Some cases could have been commercial drones," but in other cases "we don't know who's doing this, we don't have enough data to track this."
Check out video of TWO encounters with United States Navy pilots in the New York Times story.