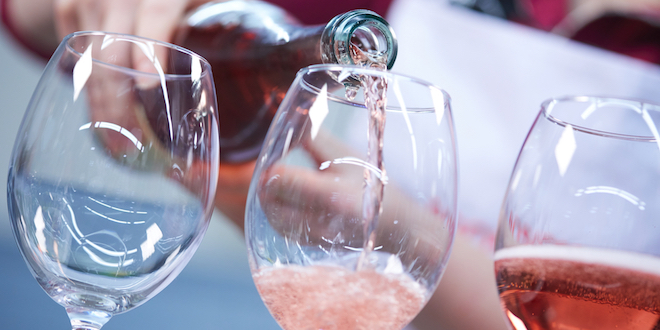 Rosé All Day is holding a casting call on Instagram looking for their newest influencer to spread the love of Rosé and pick up some awesome prizes for doing it really well. 
Here's what you need to do to enter.
Follow @Rose_All_Day
Post kickass #RoséAllDay content
Tag @Rose_All_Day in that kickass rosé content during the contest period (June 8th, 2019 – September 2rd, 2019)
Yep, that's it. So, what are they looking for? They want someone who can bring their already rosé-filled lifestyle to life in beautiful photos; beautiful, bright imagery that shows your love of rosé wine.  You, your friends, where you go, the things you do and even your pups and kitties too. However, whenever and wherever you enjoy #RoséAllDay. They want anything unique to showcase why you're the perfect #RoséAllDay influencer. Oh, and by the way, the more posts, the better your chances are to win!
The contest officially starts on National Rosé Day, June 8th, 2019 and ends September 2rd, 2019. The winner will receive $10,000 in cash, a trip to France where you'll stay in the Rosé All Day Chateau and of course, the title of Rosé All Day's newest influencer on the their Instagram page.
What's the catch? Well, they expect you to keep up the beautiful Instagram imagery by posting 1 #RoséAllDay post per month for the upcoming year. If you can handle that, check out the fine print here. 
So what are you waiting for? Pour me a glass and lets get our #RoséAllDay on!