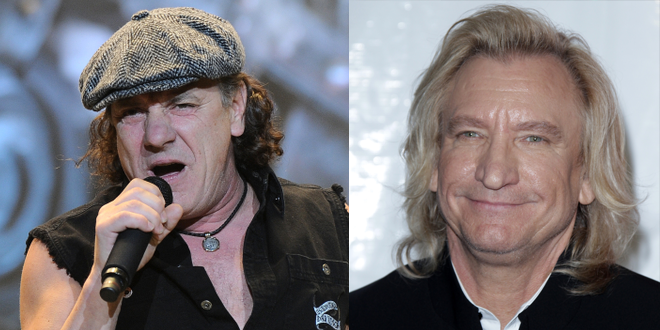 Joe Walsh doesn't like to waste time. Just one day after the Eagles' sold-out June 23 show at London, England's Wembley Stadium, Joe posted a photo of him with AC/DC singer Brian Johnson, writing:
"Great day making music with my old pal Brian today in London. We nailed it! Love ya man!"
It didn't come as a surprise to many fans who have speculated that the rock legends were collaborating after  Walsh appeared in an episode of Brian's TV series "A Life On The Road" earlier this year.
https://twitter.com/Darpross/status/1125892107238092801
This is a lot of good news for fans of Johnson and AC/DC.
Less than a year ago he was photographed with AC/DC drummer Phil Rudd, along with Angus Young and Stevie Young outside Vancouver's Warehouse Studios last August. Could there be an AC/DC comeback album on the horizon with Rudd and Johnson both back in the lineup? Let's hope so.
[h/t ultimateclassicrock]