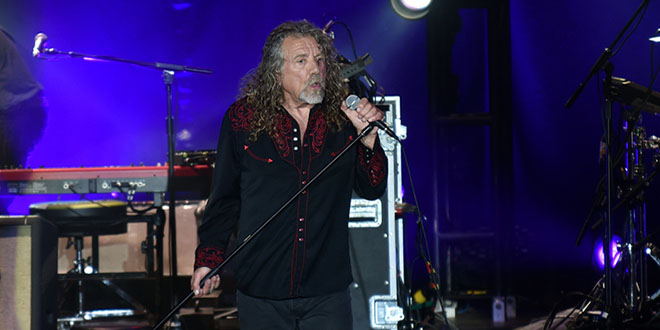 It's always magical when an artist goes back to perform somewhere that inspired them to create. And, that is exactly what Robert Plant did when he went back to Iceland to perform at the Secret Solstice Festival.
Robert Plant performed Led Zeppelin's "Immigrant Song" for the first time in 23 years at the Secret Solstice Festival in Iceland, the country that inspired it. Plant was inspired to write the lyrics for the Led Zeppelin III classic after a visit to "the land of ice and snow" in Zeppelin's early years. The last time Plant performed "Immigrant Song" was with Jimmy Page in 1996 in Toyko.
If you thought you've heard him play it live in the last 23 years, the Rock and Roll Hall of Famer and his solo band, the Sensational Space Shifters, often mix reimagined versions of Zeppelin songs into their live sets.
Enjoy the fan shot footage from the festival below. We may never see this performance again. 
https://youtu.be/U7GnE_NilDI